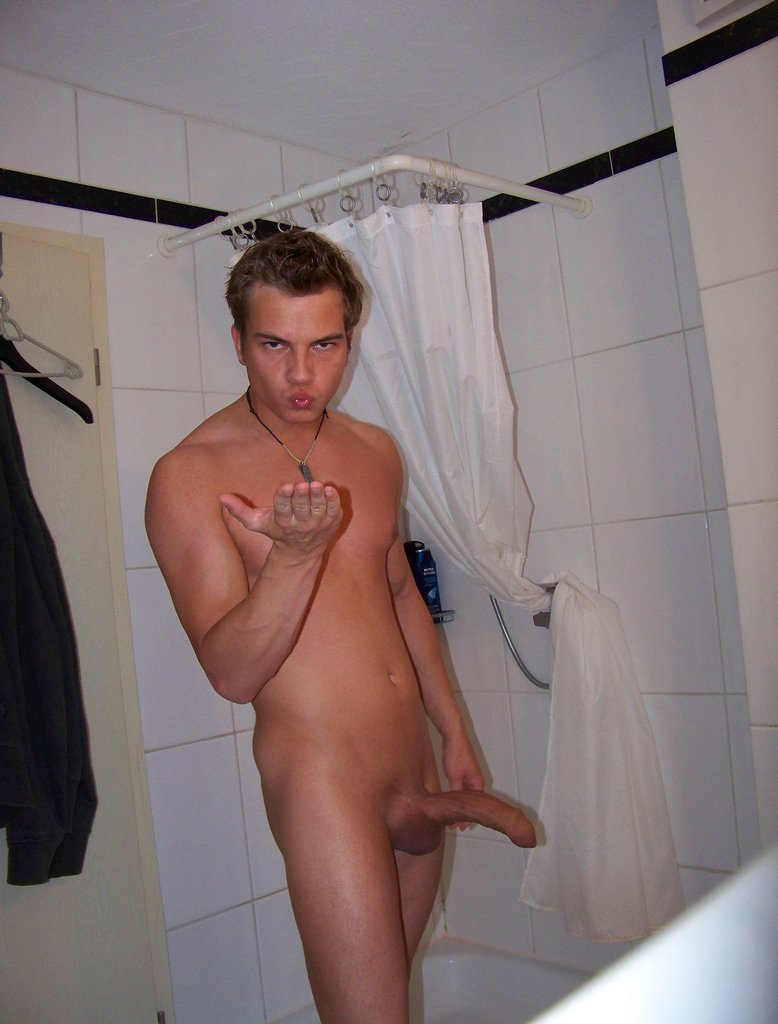 WOW - this is a Burner-Image!
This Guy seems nearly perfect! I mean he has a wonderful and cute Face and a great body!
Well - he has a "banana-dick", but i think it doesn't really matter... ;)
Anyway his uncut cock has just the right size to play with!!!
What do you think is his Sexuality? Wanna know it?
Ok - He is Bi! ;)