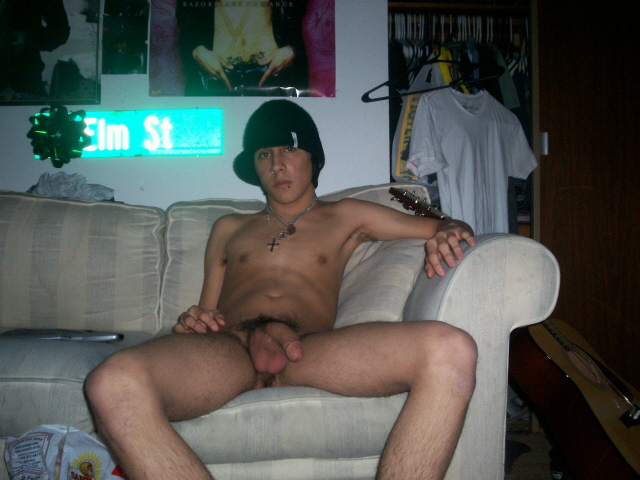 Here can you see Steve's private Self Pics. He made this Nude Pics while he was alone at home. Steve just turned 18 and is very curios!
Since he was 10 he knew that he was different, When Steve turned 13 he found out that he was really homosexual... At first it wasn't easy for Steve, because being "GAY" was something bad and Fag was the number one Swearword in school... But as time went by Steve got more and more familiar with his feelings and his natural desires. At his 16th Birthday Steve told his Mother and his younger Brother about his Feelings - it wasn't easy for him to come out... As he saw that his mother and his brother had no problems with that a big and heavy Stone fell from his heart! The Acceptance of his Family made him even more confident. In the Next Time Steve told all his good and close friends that he is gay, and his friends also had no problems with that fact. All in all: The Coming Out Process from Steve went great! Today he is a 18 year young, happy and self-assured Gay Boy.
Of Course he is also a Good Looking Boy!! So please enjoy Steve's sexy Selfpix!