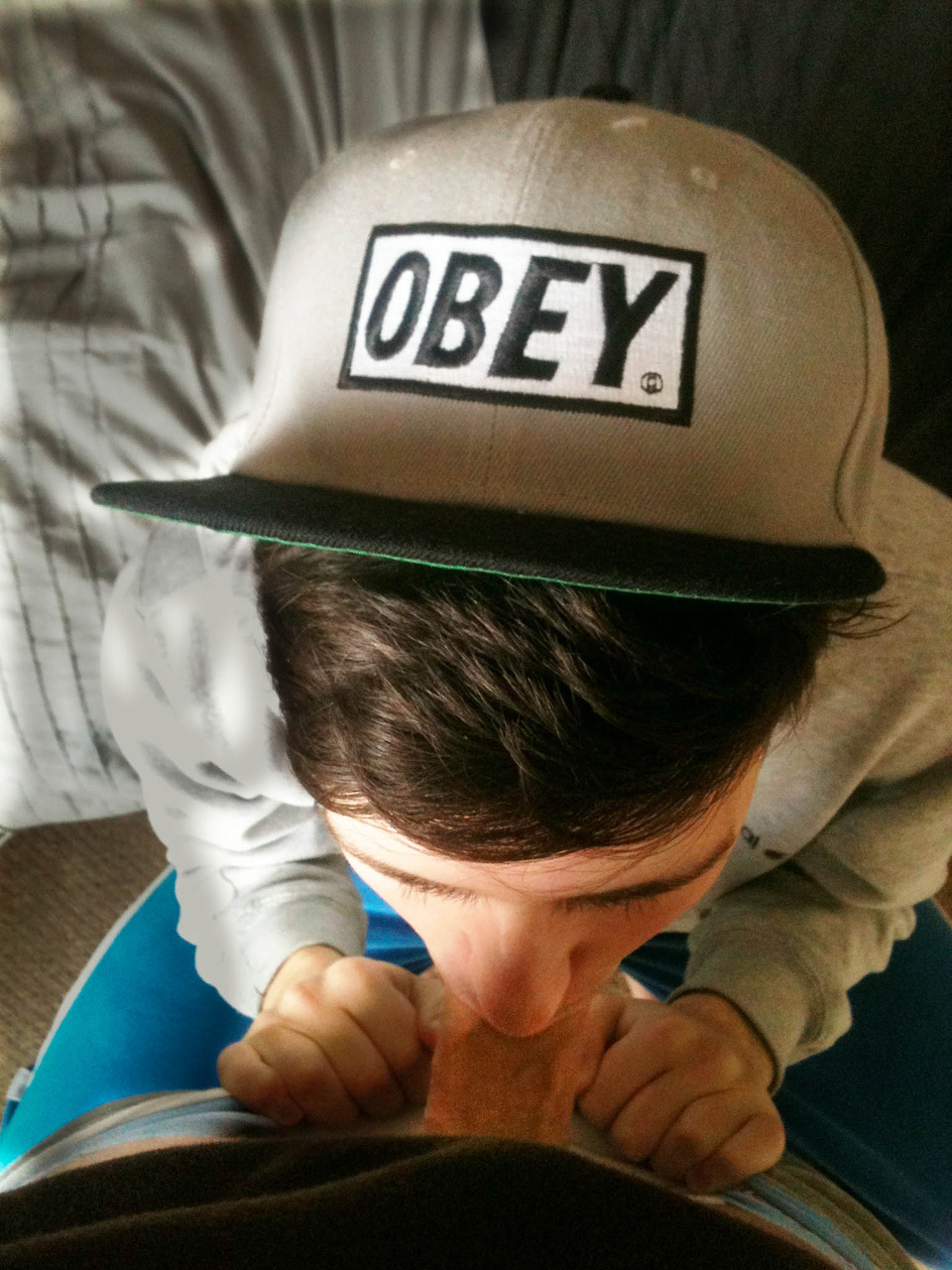 A 19 year old Teen Boy with a OBEY Cap sucks his boyfriends cock. His BF was 21 when he made this pic with his smartphone-cam.
Well, the picture is a little bit strange - i personally don't think that it is really hot, but somehow it is nice, isn't it?
The pic could have been a lot hotter when the sucking guy would be naked and when the angle of the pic would be moved down a little bit.
But i guess the guy was just to horny to make a good picture...
To view the image in full resolution just click on it.
You can also tell your personal mind and thoughts about this amateur-porn-pic by posting a comment if you want.